kalau sebelum ni me n hubby dalam dilemma untuk memilih rumah mana untuk kediaman..tetapi kini ada dilemma baru yang melanda... i terutamanya..
ntah mengapa lately ni hati dan naluri i selalu berdetik dengan keinginan untuk mencari tanah untuk dijadikan kediaman dan membina rumah mengikut rekabentuk sendiri, ada halaman dan boleh bercucuk-tanam sikit2..
rumah yang diidamkan sebelum ni dahpun sain perjanjian dan tunggu untuk apply loan..dan i cuma bayar rm500 ajer; itu boleh diuruskan kalau betul2 tak mahu beli
kenapa i berfikiran begitu???ntah..keinginan itu kuat sangat..lagipun berapa kali lagi i nak buat jualbeli rumah sedangkan umur da meningkat...
ader ke readers ni orang2 melaka yang boleh bantu hasrat dan keinginan i???? i pun da tanya2 kat kengkawan juga...
hubby kata if that is ur intention, the home issue will drag again...
i tak fikir i keliru cuma i diracuni keinginan tersebut....tapi ia mungkin something yang menyeronokkan kalau menjadi realiti..mula berangan dahhh nii..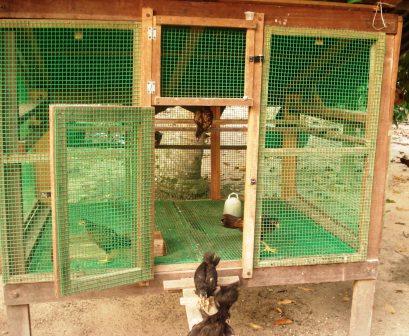 contoh aje rumah ni, ala2 kedesaan mesti best kan ermmm
gambar2 copy dr yahoo imej..sebagai contohhh